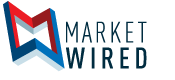 Midwest Automotive Media Association Announces FCA's Ralph Gilles will be Keynote Speaker at the 2017 Chicago Auto Show Media Preview Breakfast
/EINPresswire.com/ -- CHICAGO, IL--(Marketwired - February 06, 2017) - The 2017 Chicago Auto Show Media Preview will open on Thursday, Feb. 9 with a keynote from Ralph Gilles, Head of Design, FCA - Global, during the Midwest Automotive Media Association (MAMA) breakfast from 8-9 a.m.
Newly elected MAMA President Jill Ciminillo will introduce Ralph Gilles to more than 400 attendees at the annual Auto Show kick-off breakfast. Gilles is responsible for overseeing all vehicle designs for the FCA brands including Chrysler, Jeep, Dodge, Fiat, Ram and Alfa Romeo. Since first joining the Company in 1992 as a designer, Gilles has put his extensive academic background in industrial design and business administration to use, holding various positions within the Company. In 2015, Gilles was named a member of the Group Executive Council (GEC) for Fiat Chrysler Automobiles N.V. (FCA). The GEC is the highest management-level decision making body within the FCA organization and is led by the FCA Chief Executive Officer (CEO).
"This auto show is one of my favorites as it showcases a diverse collection of vehicles set within the incredible backdrop of Chicago. It's always a great feeling to be here and meet people, outside of Detroit, who share the same passion and enthusiasm I have for this industry," said Ralph Gilles, Head of Design - FCA Global. "The MAMA team truly embodies that automotive enthusiasm and it's an honor to be able to kick-off this year's show with the topic of automotive design."
Gilles is extremely active inside and outside the Company. He serves as the executive sponsor of the Chrysler African American Network (CAAN) in addition to playing a supporting role with The Chrysler Global Diversity Council. He also serves on the board of the Michigan Design Council. At his alma mater, The College for Creative Studies (CCS) in Detroit, Gilles is a member of the CCS Board of Trustees and the CCS Capital Committee.
"It's an honor to have someone of Ralph's caliber to open the nation's largest auto show," said Mike McGrath, Chicago Auto Show chairman. "FCA has long supported the Chicago Auto Show with executive addresses, important product introductions, indoor test tracks and the largest display it produces worldwide."
Doors open for the MAMA breakfast at 7:30 a.m. on Feb. 9. Valid media or exhibitor credentials are required for admission.
For multimedia content - http://mama.tritium.co/ralph-gilles-will-be-keynote-speaker-at-the-2017-chicago-auto-show-media-preview-breakfast
About the Midwest Automotive Media Association
Founded in 1991, and now in its 26th year, the Midwest Automotive Media Association comprises 278 automotive journalists and public relations professionals from 25 states, D.C. and Canada. Though based in the Chicago area, MAMA welcomes members from all parts of the country. The organization's primary purpose is to provide a forum for newsworthy people, major issues, and new products in the auto industry.
Powered by

EIN Presswire does not exercise editorial control over third-party content provided, uploaded, published, or distributed by users of EIN Presswire. We are a distributor, not a publisher, of 3rd party content. Such content may contain the views, opinions, statements, offers, and other material of the respective users, suppliers, participants, or authors.
Submit your press release